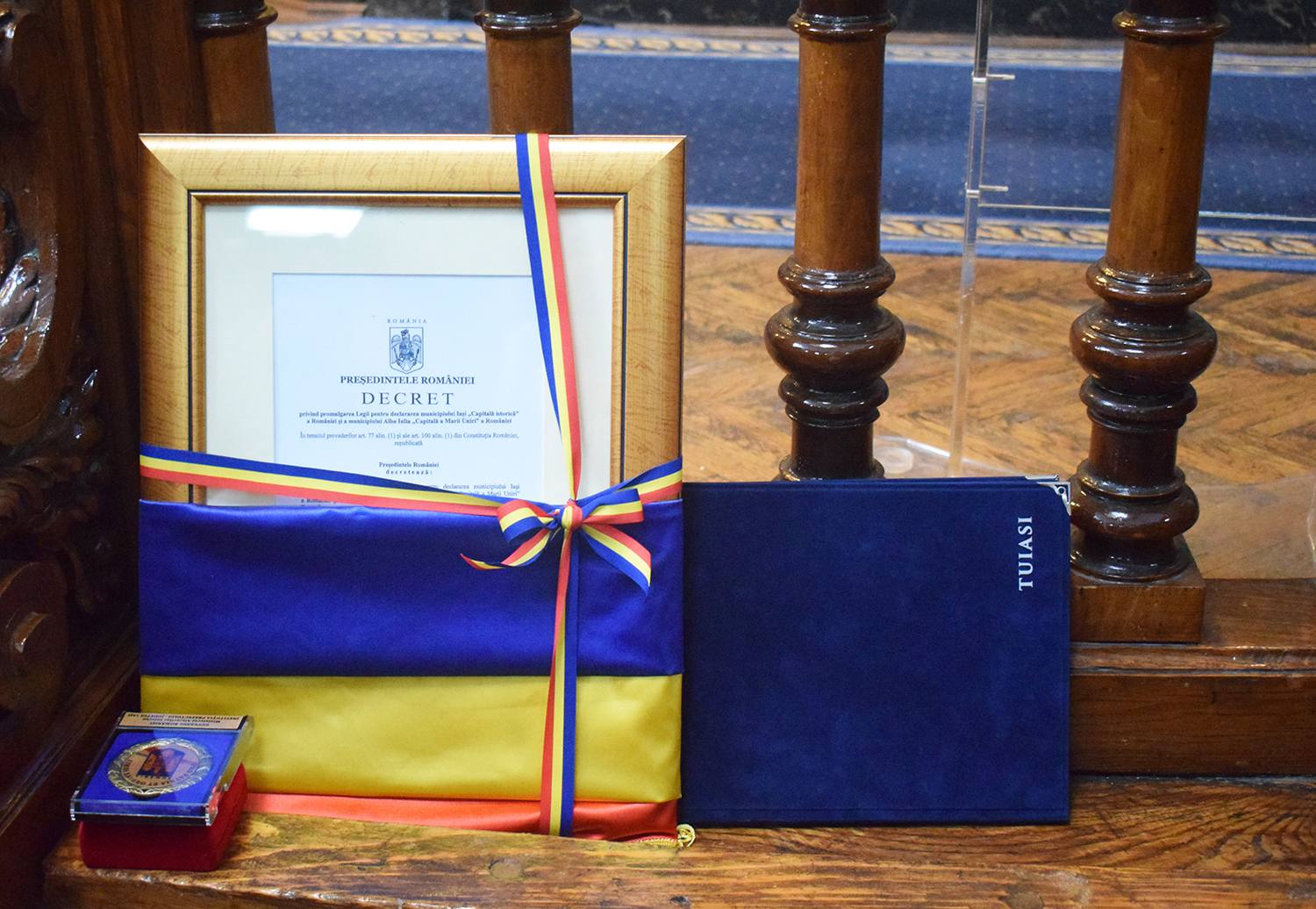 The festive ceremony marking the start of the academic year was held on Monday, 30 September 2019, in Carmen Sylva Aula Magna, one of the most beautiful university aulas in the country. During the ceremony, Rector Dan Cașcaval held a speech praising reading and education in front of students, professors, researchers, administrative personnel and local and national administration representatives.
This year, all Iași state universities held common ceremonies and Rector Dan Cașcaval stated that this should become a tradition of the higher education institutions.
'We must acknowledge the power and the energy that Iași draws from education, it is a city that has the chance to live through its universities.'

said Dan Cașcaval

He then talked about reading and how individuals, societies and the world are affected by loss of interest for books and learning. He said that we live in an era of social networks that hinder direct contact with one another, with the place we live in and, in some cases, even with reality.
'The library is no longer a sanctuary, a place of refuge. It is now an almost abstract notion, unreal from the perspective of a life symbiotically connected to the virtual, to byte-based and seemingly vital communication, but empty most of the time. We are all talking but no one is listening. We have stopped looking for real information, while surfing through kilometres of scrap paper laden with fakes. Moreover, it seems much more important, vital even for others' acknowledgement of our personality, to become content creators, for us to become the information, the truth, the news.'

said Dan Cașcaval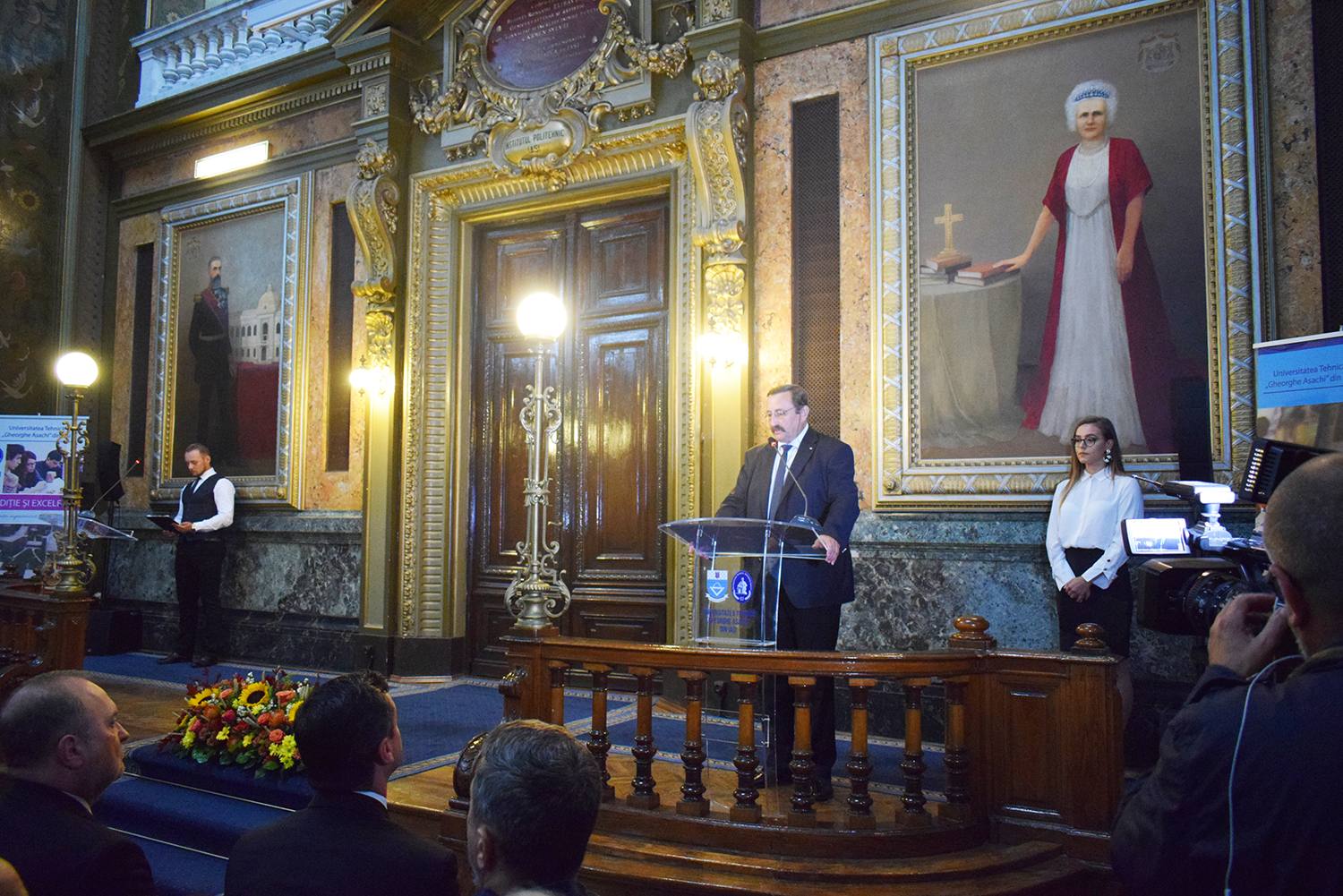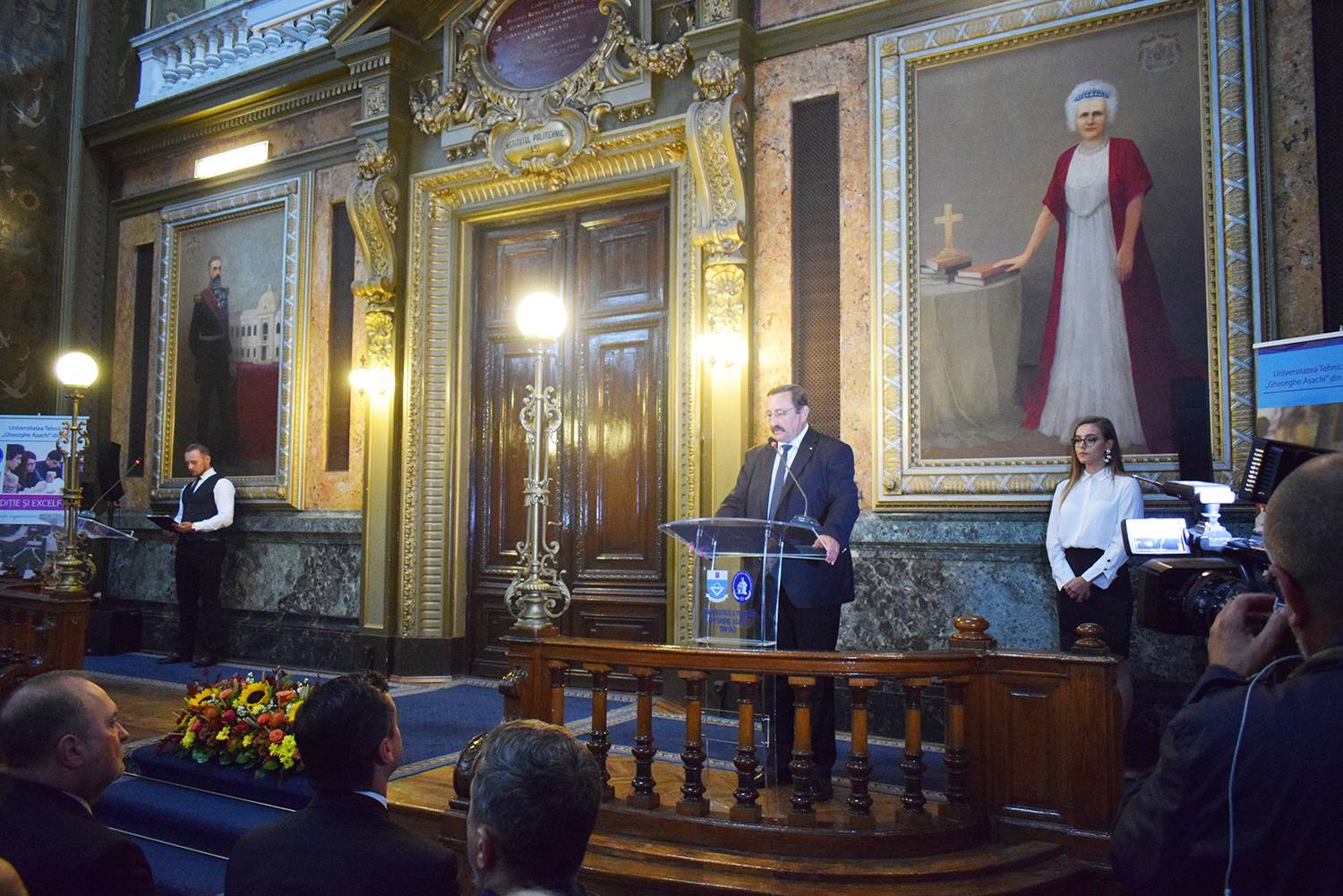 The Rector's speech was strengthened by that of Nicolae Hurduc, Minister of Research and Innovation and TUIASI professor, who also talked about the dire state of affairs of our society due to loss of interest regarding learning and reading.
'This reading crisis is due to society's fast evolution. We are failing to understand and digest the technological revolution, we keep falling into technological – internet and social networks – traps. This is why I say to you, dear students, that you will have to face harsh times, bear in mind that we don't even know what the technologies of the future will look like, due also to developments in artificial intelligence. Also remember that in life what isn't earned through hard work will not last in time.'

said Nicolae Hurduc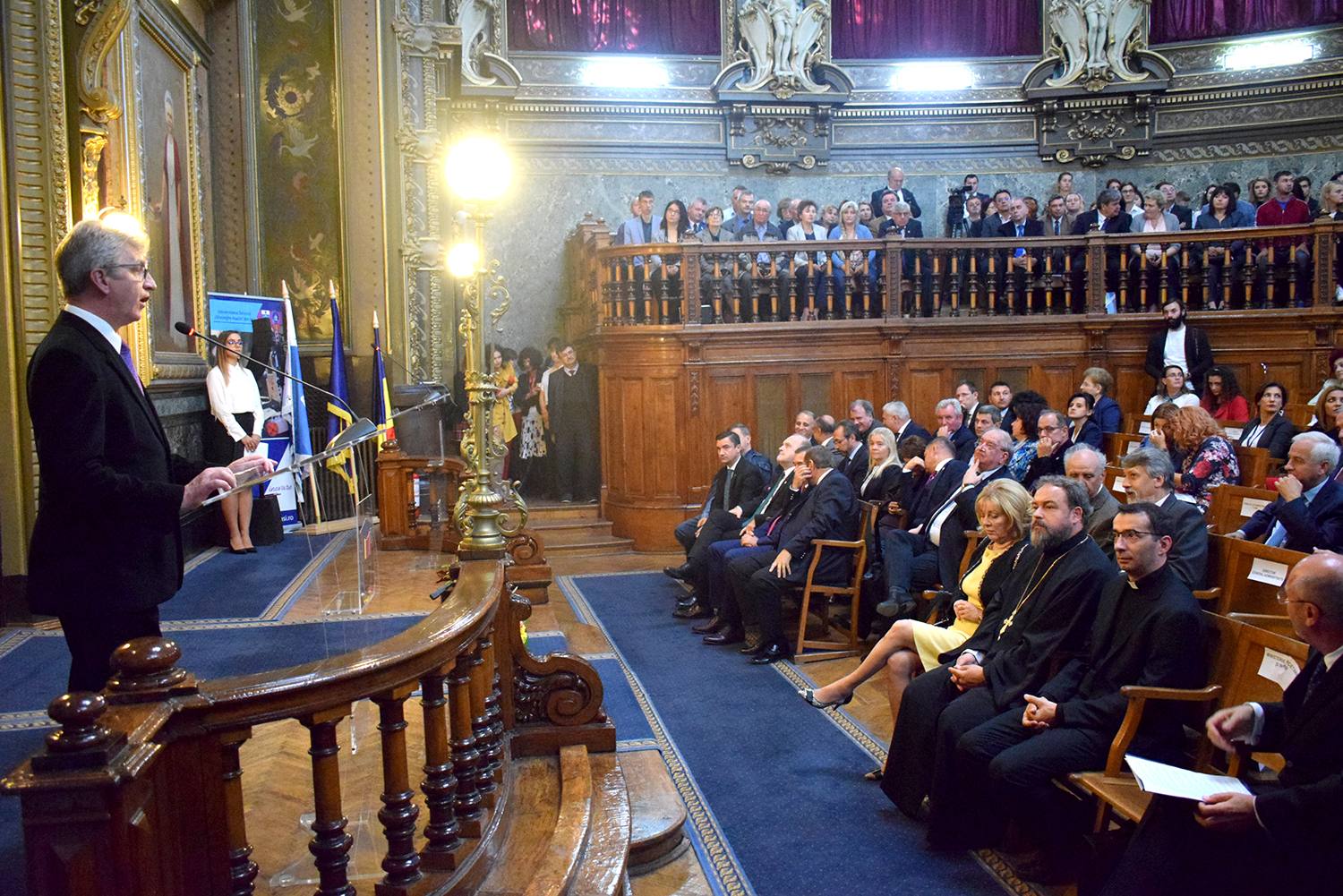 Tania Hapurne, President of the University Senate, said that the beginning of the academic year is a moment in which the entire community is filled with joy and hope. She also said that education is the foundation of a strong career and that 'the future is not a gift, it's an achievement'.
'Higher education forms not only experts in various fields, but also decent, bright and emancipated citizens. A university is in fact a big team which is joined by enthusiastic and hopeful students that learn not only about school, but also about life. It is the university's mission to offer the guarantee of exceptional personal and professional training.'

said Tania Hapurne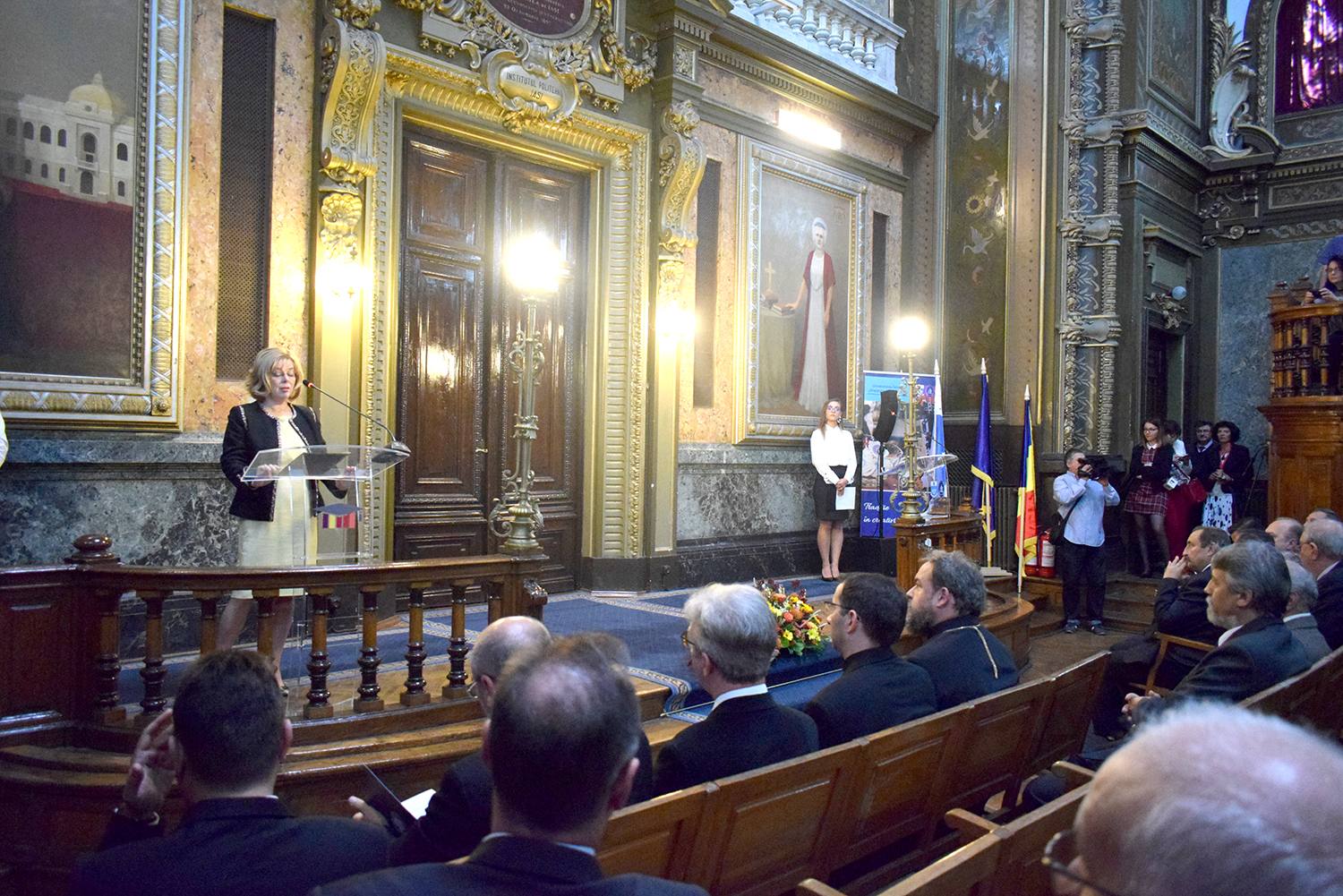 As is tradition, one student with outstanding results from each of the 11 faculties received studentships of 1.000 Romanian leis each from TUIASI leadership and private partners.