The pupils with creative skills in mechanics teamed up to participate on Thursday, the 6th of May 2015, to the "Dumitru Mangeron" Creativity Contest, organized by the Faculty of Machines Manufacturing and Industrial Management, the "Gheorghe Asachi" Technical University of Iasi.
The competition brought together pupils from the 9th to the 12th grades from the technical high schools in Iasi and neighbouring counties. Each high school participated with a team of 4 pupils, one for each year of study. The participants took 3 tests: a theoretical team test, a practical creativity and imagination team test and a theoretical test taken only by the 12th grade pupils.
The tests elaboration and assessment were conducted by committees comprising specialty professors from the faculty and the participating high schools.
The score of the special 12th graders test and the one achieved by the team were taken into consideration when ranking. The awarded pupils will be granted certain advantages when enlisting to the Faculty of Machines Manufacturing and Industrial Management, as well as a study scholarship for the first semester of the junior year.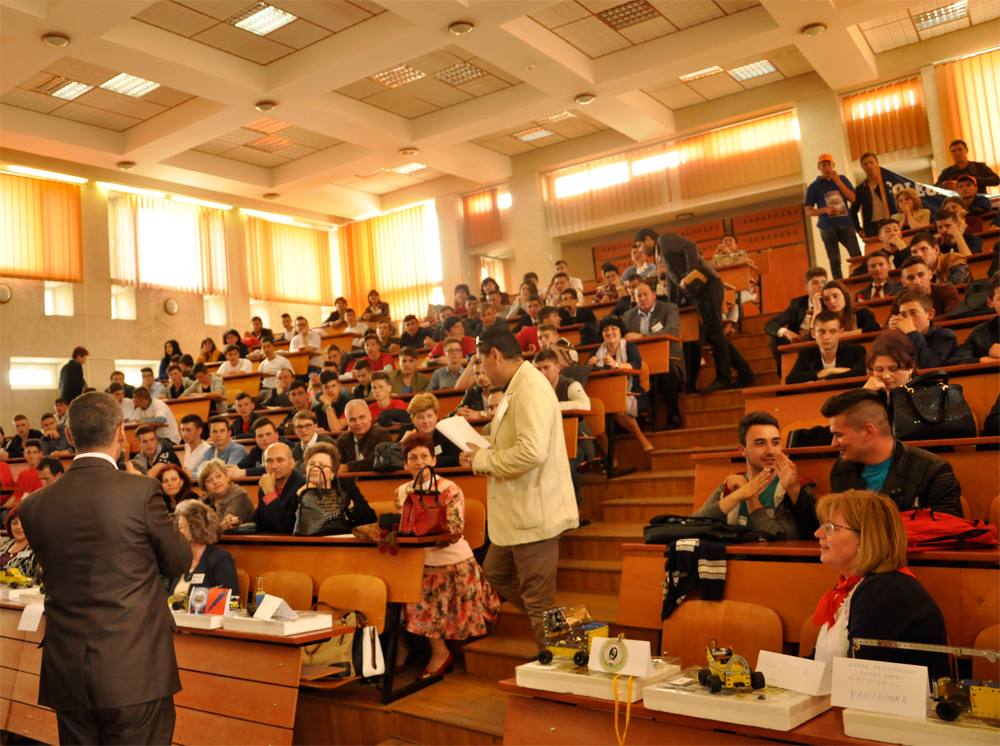 17 teams participated to the competition coming from high schools in Iasi, Vaslui, Barlad, Piatra Neamt, Tg. Frumos, Vlădeni, Botoşani, Fălticeni.
This year the assistant teachers of the high school pupils and the MMIM professors participated to the Teaching Staff Workshop named "Didactic Innovation and Creativity". It was an excellent opportunity to exchange collaboration ideas and identify the proper means to offer career counselling to the pupils.
This year contest reached its ninth edition. The contest was organized in partnership with the "Dimitrie Leonida" Technical College of Iasi and the "Al. I. Cuza" Technical College of Barlad.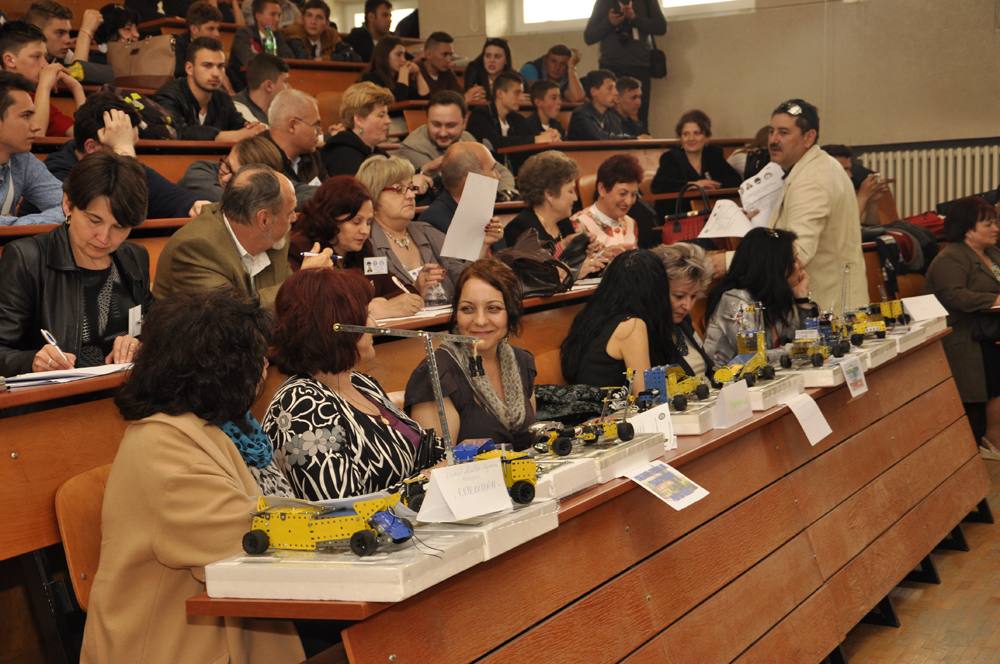 Additional information on the contest regulations, teams, jury committees, scoring and rankings, as well as information on previous edition may be found on: https://www.cm.tuiasi.ro/admitere/concurs-elevi/d-mangeron/.