The "Gheorghe Asachi" Technical University of Iasi (TUIASI) is setting up its own football team. The 11 players and at least that many reserves have been recruited from a lot of roughly 80 students in 2 testing sessions.
On the 20th of March, "the last casting call was held, and we have recruited a lot of 25, out of which 22 will remain. The same students are to play 11 football, as well as minifootball tournaments in 5 plus 1. We decided to approach these teams with maximum focus, as the Ministry of Education announced an inter-universities 11 football tournament ", stated Eng. Bogdan Budeanu, the Student Affairs Department Director for TUIASI.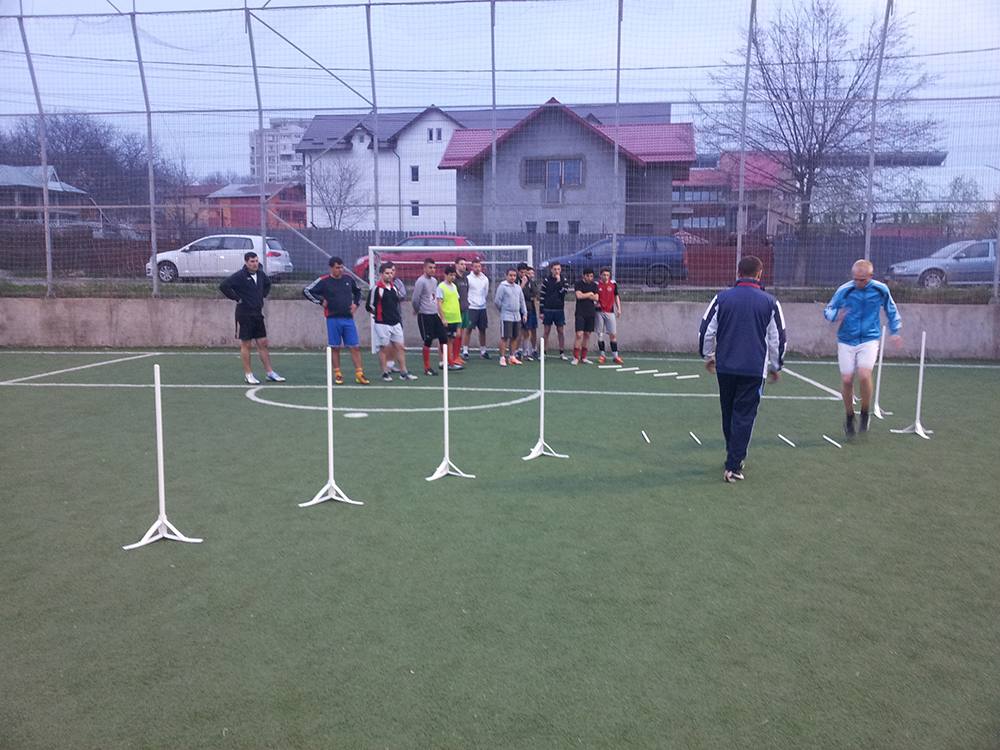 The selected students will have their own gear paid with university's funds, consisting in training, bag and complete playing equipment, including shin guards. They will wear the colours of the university, as well as those of CMCS Iasi, namely blue-white. The students will also wear the distinctive marks of the university. "We have information that the next year in the EUA evaluation the sport performance is also to be taken into account, which is normal, as it is a factor with broad implication. The sport grants balance, discipline, and we wish to adopt the US model of a university team with its own colours and supporters", mentioned Eng. Bogdan Budeanu.
If the team achieves outstanding results and the students are serious about their training practice, there is a possibility that they will be granted special accommodation in hostels, much like in a training camp. TUIASI has a specially trained coaching staff for the students. The students will be granted permanent access to the sports base for daily training. They will be recuperating after matches in the spa centre from the "Tudor Vladimirescu" Campus. "We also have the support of CSMS Iasi, who allowed us to use the Tepro smaller field for training. We do not know yet the outcomes of our enthusiastic initiative, but we do have all the support from the Rector's Office", concluded the SAD Director.
Cătălin HOPULELE, "Ziarul de Iași" Newspaper